Back To Blog
Garage Door MaintenanceDon't you get enthusiastic when you get a new device or object for your house in Farmingville? During the first weeks, we take care of them, but we tend to forget them as time goes by taking their presence for granted as newer products steal our hearts. Of course, garage doors are not machines you can hold closely and adore; they may beautify our homes in New York, but their basic mission is to provide us protection. In this context, they may never be taken for granted; on the contrary, they must be regularly checked and maintained to ensure their stability and effectiveness.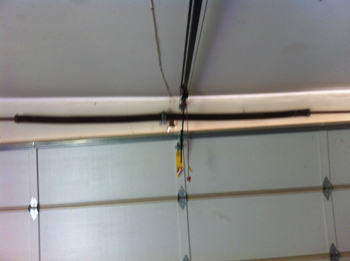 The first signs of bad maintenance
The garage door doesn't close properly on the ground. In this case, you must check the openers because they have the responsibility of closing well the door. In spite of this, don't forget to also examine the condition of the cables and springs because their lack of flexibility may create problems to the shutting of the panel. Check the bottom seal; if it is worn, there would definitely be a gap underneath the door.
The panel doesn't close evenly. Most likely there is something wrong with the springs. The extension garage door springs are supposed to keep balance of the door on both sides. If one of them is damaged, the door will not open and close evenly.
The reverse mechanism doesn't work. You must check the sensors ensuring they are looking each other and the wires are properly connected to the openers and are not damaged. If everything seems fine, but the problem still continues, garage door sensors replacement is required.
The door doesn't open when pressing the remote. Check the remote controls. Their batteries may have died, the inner circuit may need to be cleaned or they might need to be replaced.
Loud noises. They usually come from the friction of the mechanical parts and they usually need lubrication. Give special attention to the springs.
The door is off track. Check the condition of the tracks. Damaged garage door tracks must be replaced immediately. In any other case, you should remove the dirt to let rollers roll.